Try A Demo

You can test the overall productivity of your fund's investment management process with this trial offer. It will account for the entire change in the fund's asset value over a period of three to five years. The test will show you how much the value has increased or decreased due to three major influences:
• Net cash flow
• The board's primary policy
• The combined effect of all decisions made to implement that policy.
The totals will appear in this format: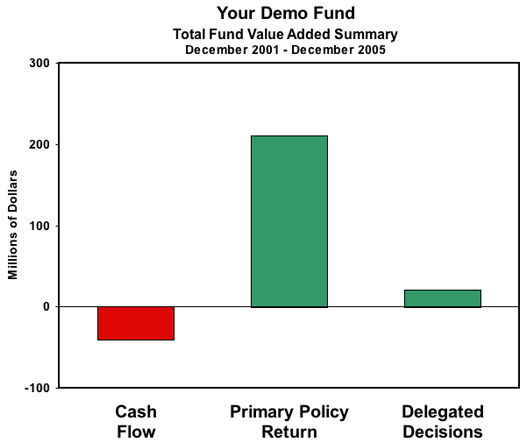 A detailed chart of the evolution of each summary component will be presented in this format: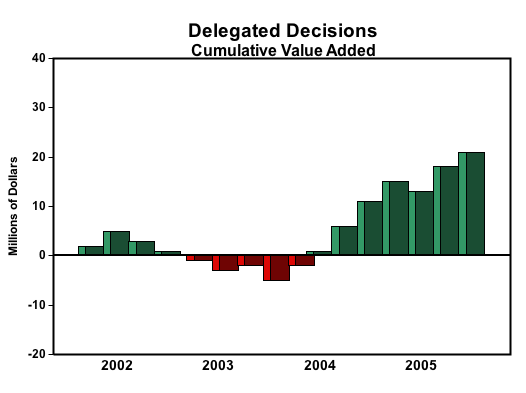 Data requirements for this demo version are for the total fund only: investment policy with monthly or quarterly assets and cash flow. Although they are readily available, call for guidance in assembling these inputs quickly and efficiently.
The introductory cost for this diagnostic demo is about $2,000 but varies by time period and whether the data file is monthly or quarterly.
To learn more about this offer, call us at 612-341-3141 or e-mail your questions to stolte@asset-allocation.com.